Damnfoolman wrote:
Hi Ron,

Messing with my B1 today, and as you're photo's attest, it's a really beautiful bit of style and engineering. I don't think it's aged at all. Not sure it ever will.

D
Hi, Davey. Of course you already know that I couldn't agree more...

Below is a quick cell cam wristie of me and the bomber just along for the ride...

Best,
Ron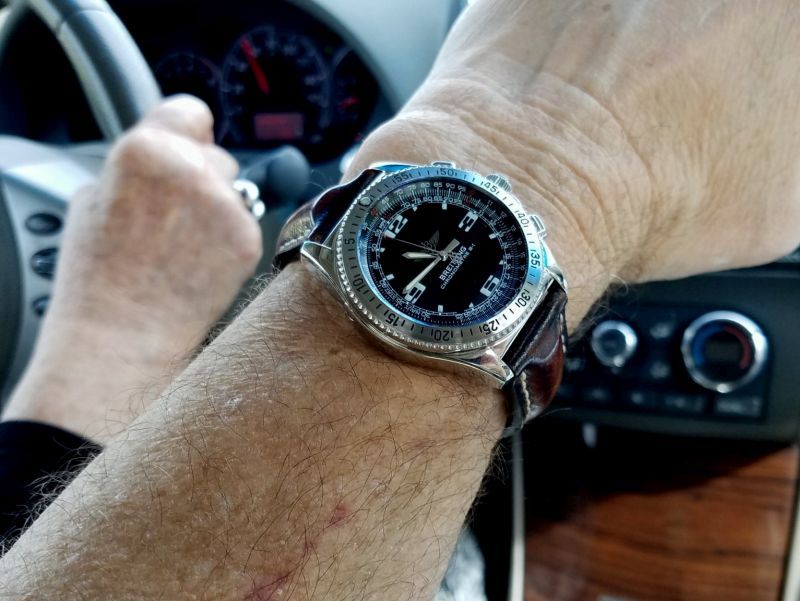 _________________
"The Sailor Who Fell From Grace With The Sea"...
Click to view:
500px Photo Gallery "Flow"
or...
500px Photo Gallery
or...
Breitling Pics Slideshow