Rare as it is, the 24h Unitime AVI ref. 1765 was manufactured in two slightly different sizes; like every collector (addict, really) I am hoarding all kinds of rare parts; dials, hands, bezels, cases, crowns, pushers, crystals, movement parts - among them a nice bezel for the Unitime.
I was able to pick up a very nice Unitime AVI from 1969, missing a bezel; was shocked to find out my spare was slightly too small - and did not fit; desperately contacted many of my addict friends, but no luck. Was close to try to refinish a SuperOcean 2005 bezel, but very nervous about spoiling a beautiful piece.
Then another bezel became available, grabbed it - landed this morning; a perfect fit.
Frustration, patience, persistence, luck, joy - the life of a vintage collector.

The rather nice Unitime AVI - and the nice, but wrong SOC bezel.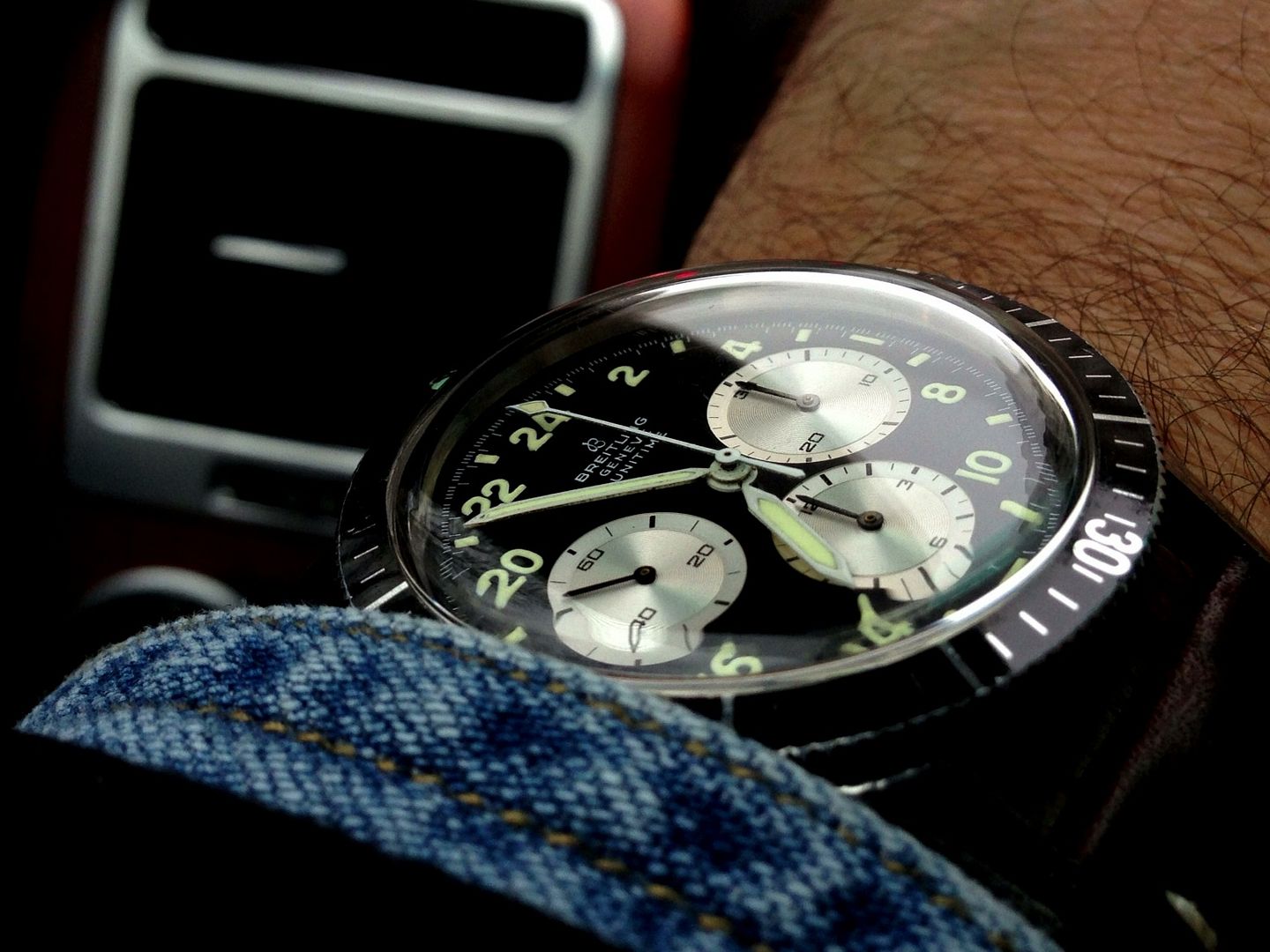 And the rather nice Unitime AVI today. Joy.