Bill in Sacramento wrote:
I don't recall commenting on the 1962 Cosmonautes, but I'm in the smaller school that thinks all of the first-run editions with the wider bezel came with an all-black dial, as per the advertising. I don't know what to make of the versions with the white sub-registers, of which there are many. I think the serial numbers span the range. In other words, the all-black and white sub-register versions seem to be intermingled in serial order. There may not be enough examples to test that, so it's possible I'm making the whole thing up. Can the white sub-register dials be replacement dials?
The "Uhren Trautmann" catalog of the early 60s (does anybody have any leads regarding the exact publishing date of this ?) shows the exact same configuration as the OP post, but branded Breitling above the AOPA logo, white subdials on a beaded bezel 809: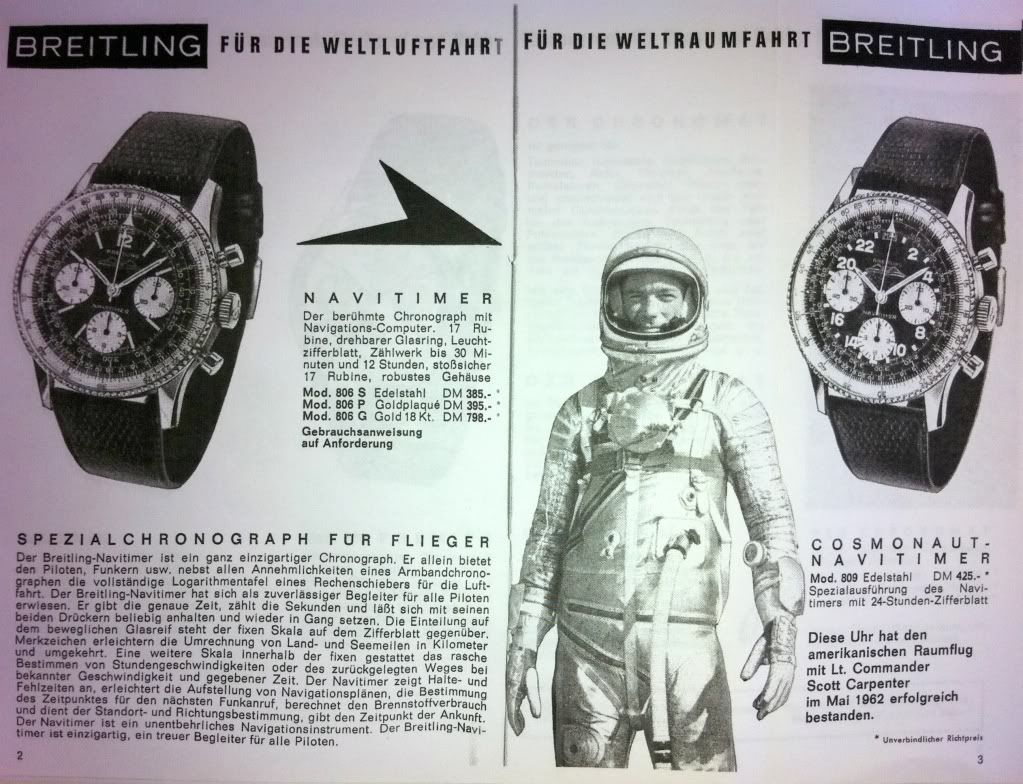 Have to correct myself regarding the pricing issue, went through my records and found two additional relatively recent ebay auctions of beaded 809s that both went below $5,000, so the 7k seem to be stretching the range a little.