Please find below my submission for the AMOC graphic contest. I thought this was a tricky project as we are not allowed to use the word "Breitling", their logos or watches. Therefore, to represent Breitling in the design, I have used a silhouette of a Lockheed L1049 Super Constellation, an aircraft sponsored by Breitling which flies in their livery.
To represent Andrew Michael, I have used the jewel from the AMJ logo plus a military style typeface to reflect the association the company has with the armed forces. Since both"Michael's" and "Michaels" is used on the web site, I have used the apostrophe version which is in the logo at the top of their page.
Here's my morning's work...
Logo 1 - simple banner style use of basic design elements
Logo 2 - circular design
Logo 3 - developing the theme but rather sparse looking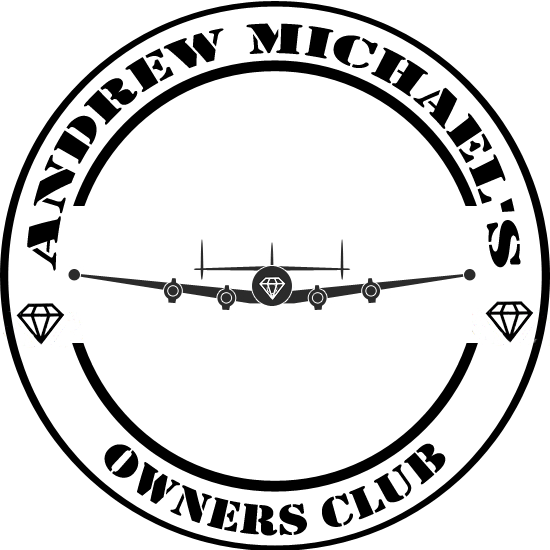 Logo 4 - a variation using text effects to suggest the aircraft is flying towards you
Logo 5 - using the AMJ logo jewel to represent a clock face
Hope you like them!
Sharkmouth

_________________
For more information on identifying Breitling replicas, please visit my web site
http://f4buz.com/watches/breitling/fakes/fakes.html