Hello everyone, this is my review on the Avenger. I recently ordered this watch and it arrived at my AD on 01/28/11. I had never seen an Avenger in the flesh before it was in my hands last Friday so it was interesting to see it on my wrist versus on the internet.
First, of course, the technical information:
Caliber – Breitling 13
Chronograph – ¼ second, 30 minutes, 12 hours
Vibration – 28,800 v.p.h.
Water resistance – 300m (1000ft)
Diameter – 45.4 mm
Thickness – 17.4 mm
Weight – 144.3 grams (head only)
Starting off I will say I chose the Avenger over the Super Avenger (SA) primarily due to my wrist size. My wrists are about 6.5" and I took everyone's advice here at BreitlingSource and decided the SA would be way too big. I already have a SuperOcean which is at 42mm and it is not too big or too small. I knew the Avenger is 3.4 mm larger than the SO but it is kind of hard to imagine how much bigger it will actually look sitting on the wrist. I was all in favor for a bigger piece than the SO and there was a slight worry in me that it would not be as big as I wanted. I was wrong.
When my AD handed the Avenger over to me with all the links in the bracelet, nothing could have prepared for the weight of this thing! The first words I uttered were, "Wow it's heavy." The Avenger looked beautiful in all its polished stainless steel glory. It is definitely an eye catcher but not over the top (I would imagine the SA would be).
Another thing that surprised me was the thickness of the case, which I assume is due to the chronograph function of the movement. One reason I believe this watch such great wrist presence is due to its thickness. The case protrudes off of the wrist, and I have learned that doing simple tasks like putting dishes in the dishwasher and laundry can put it at risk of dings and scratches. I know getting scratches on this watch is inevitable, but it's not even a week old at this point and I would like to keep it looking pristine for a little longer.
Thickness comparison: Avenger vs SO
The bracelet is very comfortable for me and classic looking. The links are not too long, thus it allows for a good wrap around the wrist. The buckle or clasp is very sturdy and simple looking.
(Sorry for the smudges)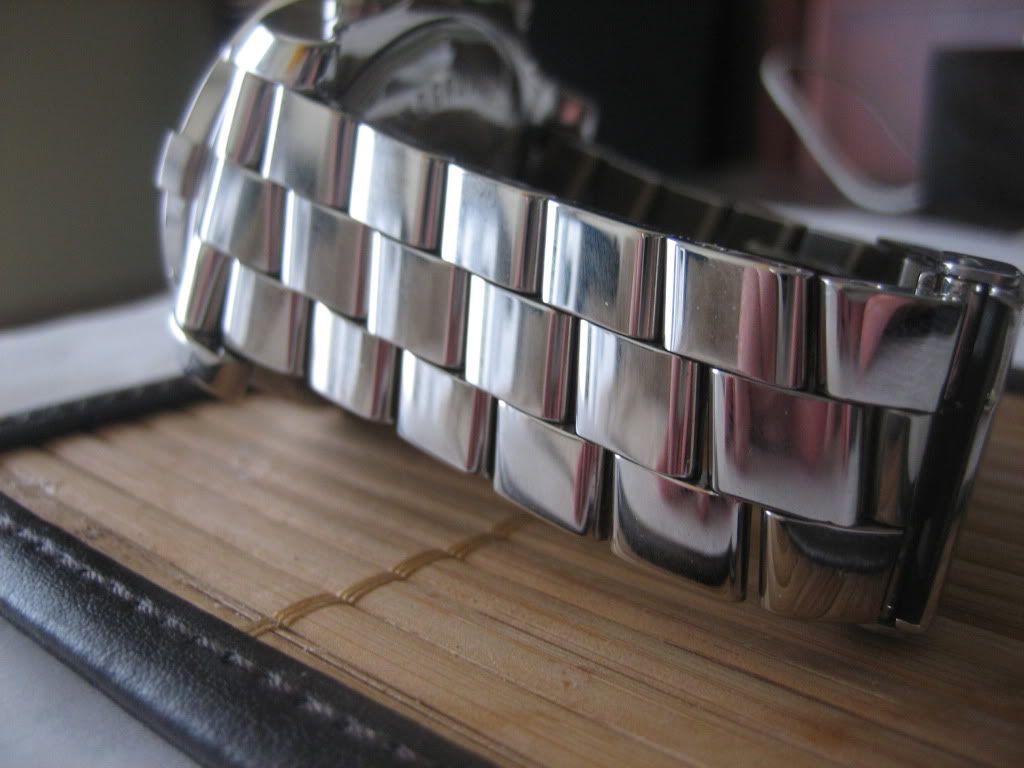 I am a fan of busy dials (next purchase might be a Navi World). I absolutely love the look of this dial and the polished steel accents. The Avenger was recently updated and has polished numbers versus white numbers that were on the Avenger Skyland. From what I see in pictures on the internet, the numbers on the AS were highly visible, so I was interested to know if the Avenger would be difficult to tell time in dimly lit places due to its reliance on the polished numbers. I must say this is not a problem at all. For whatever reason the dial seems to pick up any light available and it is very easy to read in dim situations.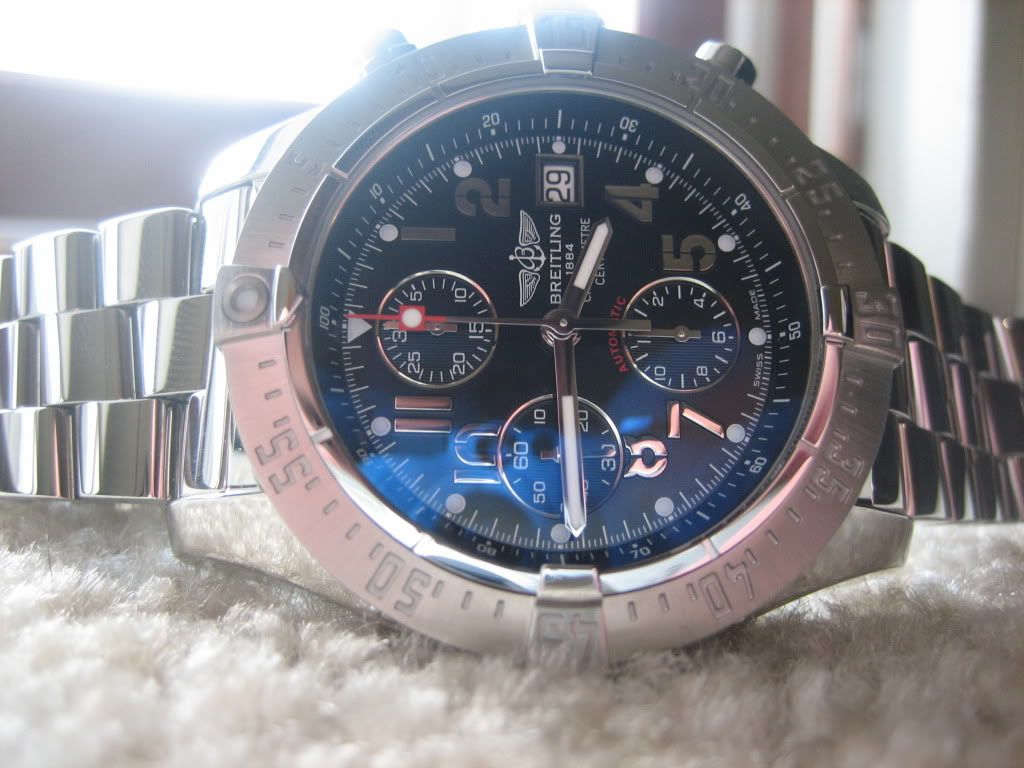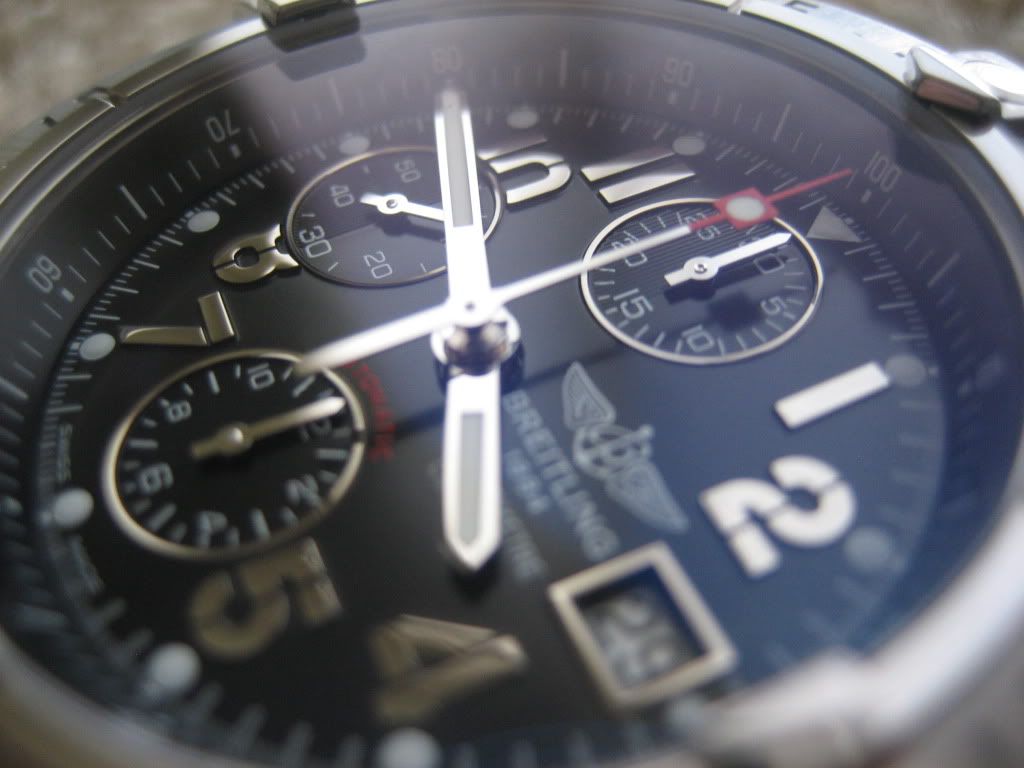 I also love the texture on the sub dials. When the light catches the subs just right it looks as if there are little white lines in them. It almost gives the watch a different feel.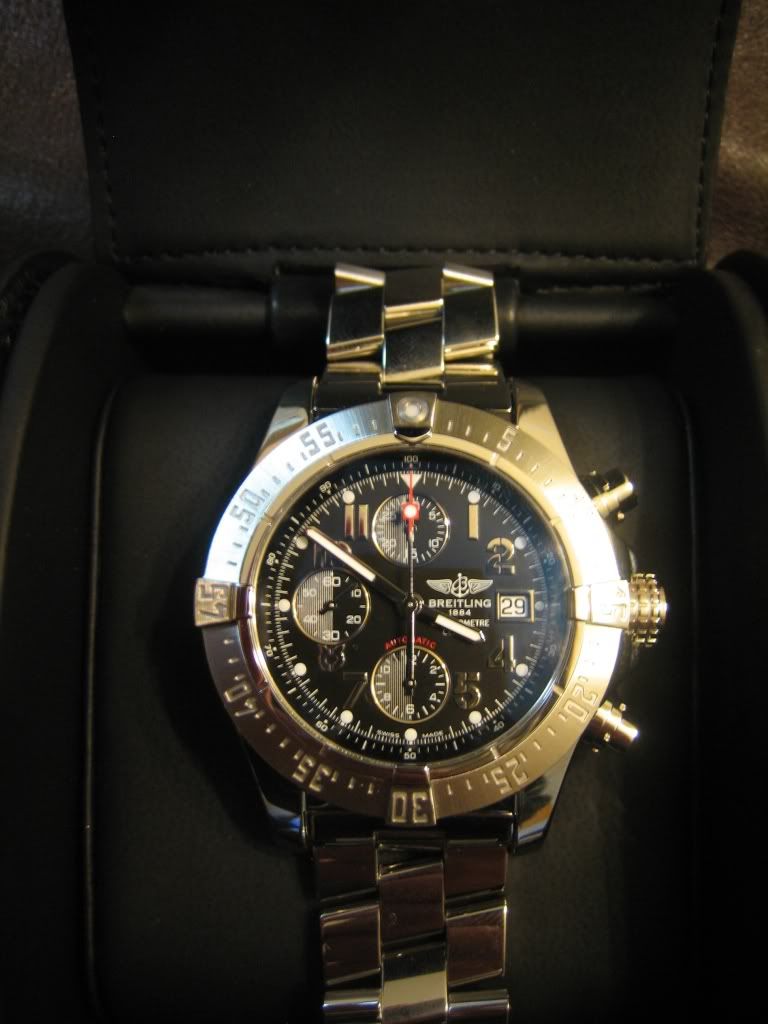 I thing I was surprisingly disappointed in is the lack of sensitivity of the lume on this watch. My SO will glow green when little light is applied to it; with the Avenger the only way to activate the lume is to stick next to a light bulb for 30 seconds. Maybe the SO has such great lume because it's a dive watch? Either way it doesn't bother me at all, I have hardly ever been in a situation where I needed to rely on my watch lume for the time.
One thing I will say about the movement is that it is loud compared to my SO. I'm not talking about the ticking seconds hand, but the winding mechanism is audible. I find this to be cool because, to me, it reminds me that this little machine on my wrist is working away!
Overall, this watch is a beauty. I cannot stop looking at it and I am not disappointed about the purchase. In fact, I think pictures on the internet do not do it justice at all, to appreciate this piece you need to see it in person. You can tell all materials used on this watch are top notch and it is extremely well made. It behooves all of you to give the Avenger a look for your next purchase.
Thanks for reading!
_________________
viewtopic.php?f=4&t=2335
Breitling SuperOcean (coral)
Breitling Avenger
Corum Admiral's Cup
Rolex Sub