Neither the Top Time 810 nor the 815 Long Playing were available in solid gold, only stainless and plated, my pricing info compared those two; other watches like the Chronomats or the Navitimers were available in all three version, here 18k solid would be the most expensive by far typically, all other things like condition, provenance etc. being equal.
The 810s are quite a bit more expensive typically than the 815, so if you like the 815 you might want to go for it as your first vintage watch, though here the percentage of gold plated (815.4) versus stainless is very, very high, SS 815s (815.3) are rare and command quite a high surcharge.
The 810 were manufactured from the early 60s (1964 is the earliest I have seen) until 1969 afaik, the 815 appears in the 1970 catalog for the first time.
The design of the current TOC very, very closely follows the early unibody 810s, there was a design change to slightly thicker lugs and a separate caseback around 1967?, the 815 is similar to this.
here is are pics of early (1st 2) and later 810s: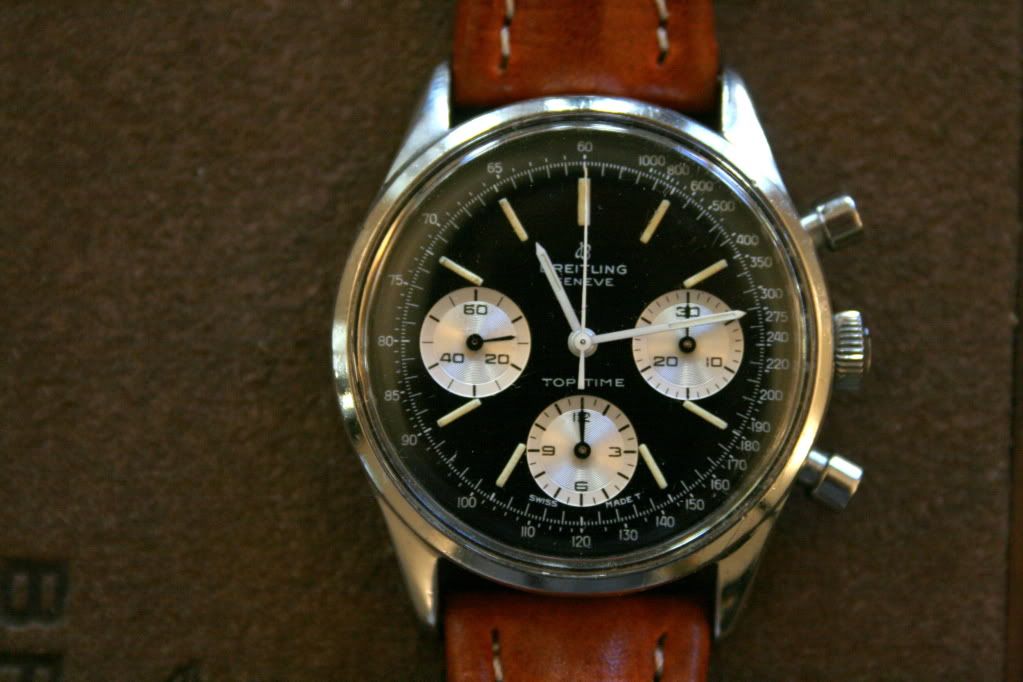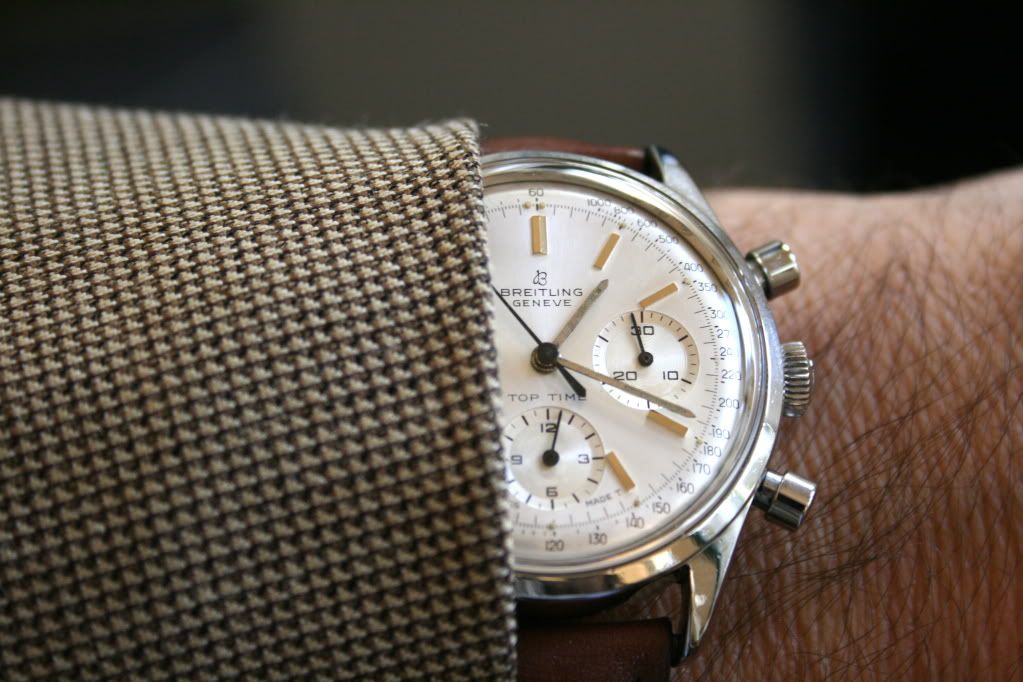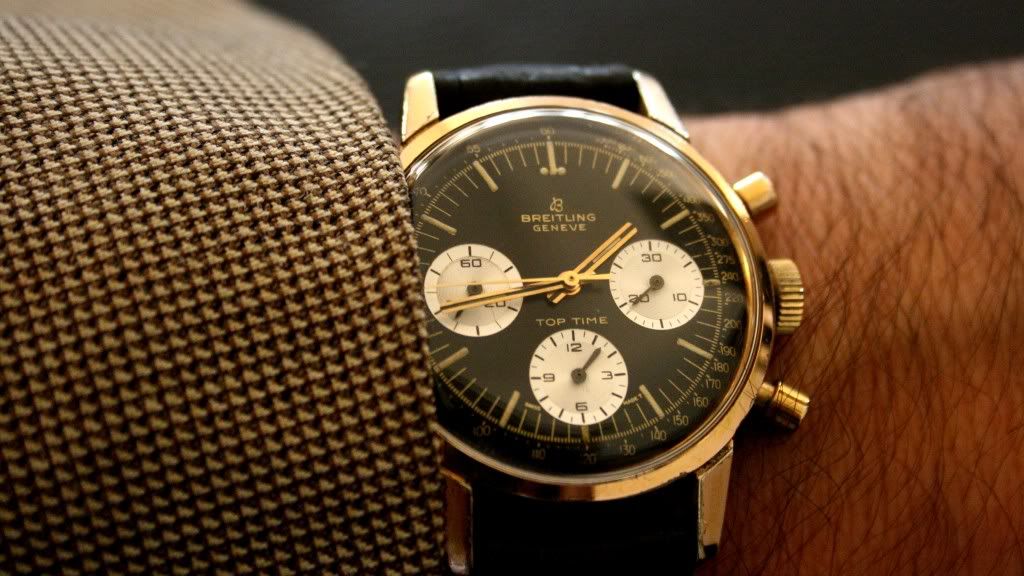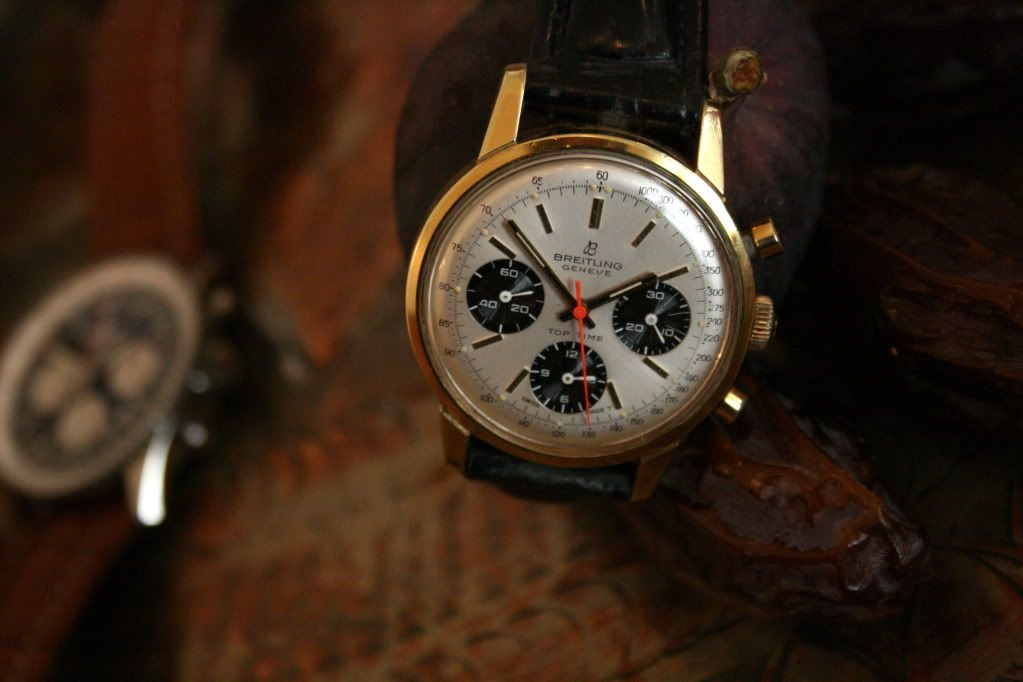 there is a VERY nice 810 SS/silver/silver on sale from the UK, including papers, but ridiculously expensive:
http://www.ebay.com/itm/380415484403?ru ... 3D1&_rdc=1
the "project" link makes no sense at all, after the right gilded V178 w/ the right bridge stampings, correct hands etc, this will end up much too expensive, 810 are quite strange, some go sky high and sometimes you can get lucky and find a decent piece below 1k, I bought an early SS/silver/silver piece that needs minor repairs well below that some days ago.
Patience & some help from your forum friends will get you there, though the 815 you linked to looks like a solid entry, considering the reserve is realistic.