Some thoughts/questions triggered by the thread below on Venus 178 availability that I though deserved their own thread...
I am not completely convinced by the assertion that the early Chronomats of the 1940s already had the Venus cal. 175. I realize that this appears to be accepted wisdom but I have begun to think that the Venus 175 may not have debuted until circa
1949
, meaning that the earlier Chronomats would have Venus
150
movements like the contemporaneous Premiers.
Now I could be completely off base on this but let's look a sequence of Chronomat movements in chronological order and please take note of the indicated part of the movements to see the extremely subtle difference between the earlier and the later versions:
613,k SN ref. 769 (from Breitling Lounge):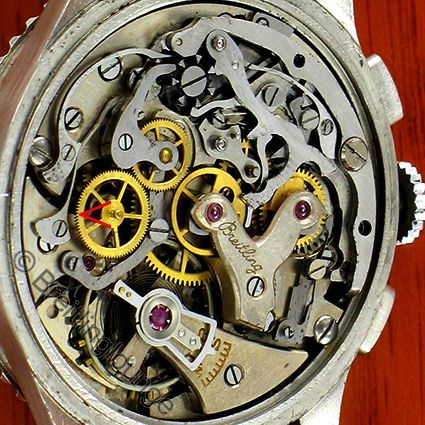 Listed as a ca. 1946 ref. 769 (as per
WUS Chronomat History
):
683,k SN 769 (from Breitling Lounge):
704,k SN ref. 769 (from Breitling Lounge):
1.07mil SN ref. 808 (from La Mesure du Temps):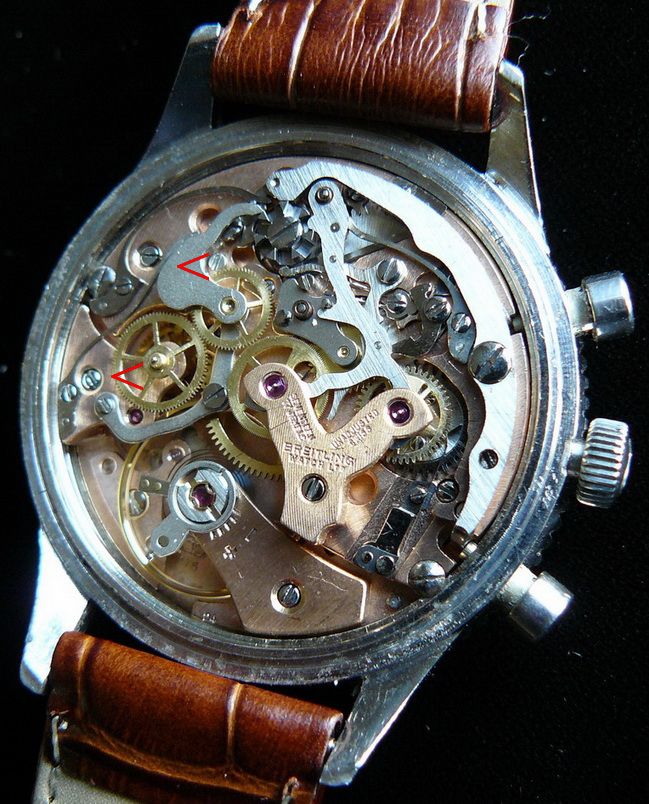 1.14mil SN ref. 808 (from Breitling Lounge):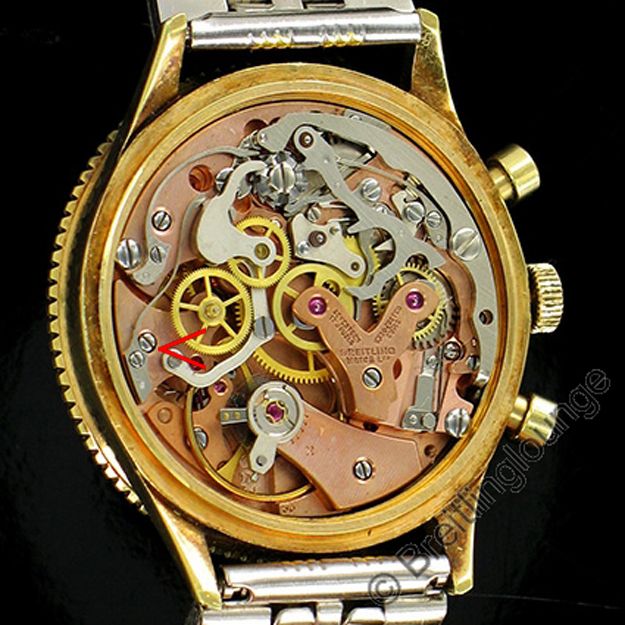 So we can see at least one very subtle difference between the movements starting around 700k and if I were a watchmaker and/or had better eyes, I'm sure I could point out more differences between the earlier and the later. (BestFit lists several minor parts changes between the two calibers).
And I would lay dollars to donuts that this difference(s) are due to the earlier calibers (pre-700k maybe?) actually being Venus 150s and around 1949 they evolve into the cal. 175 (and that period could also hold roughly true IMO for the changeover from the 3-register 152 evolving into the 178). Not hard to see why people might conflate the two and maybe there is no caliber # beneath the balance wheel on the 150??? Obviously, if someone has shots of these earlier movements with the "175" under the wheel then all bets are off...

Happy to be corrected on this and best regards,
T.
P.S. Even though some late 769s may have gotten the 175 under my little theory here, this movement transition could also have been part of the impetus for the new reference number 808.