Dracha wrote:
looks to me they're both nice Clebar watches, but one of the watches was made into a Breitling fake with a dial stamp and a premier bridge ?

noticed that both have the same (KXF ?) import code as well ?
definitely frankenfaked Clebar/Zodiac, but the similarities on the caseback are interesting, including the "correct" same reference number, afraid nobody from the 40s around we could ask.
Edit: remembered the 788 is the tricompax version of the 777, so it should be waterproof with screw on caseback, so similarities are probably coincidental; makes we wonder about the snapon caseback 765s from the mid/late 40s we have seen in other threads ?
found this
http://www.lamesuredutemps.com/one.cfm? ... ABB77B9AC4
, caseback comparison below (doubt bridge engraving is correct on this one).
ref 788 Breitling, V152, 1945: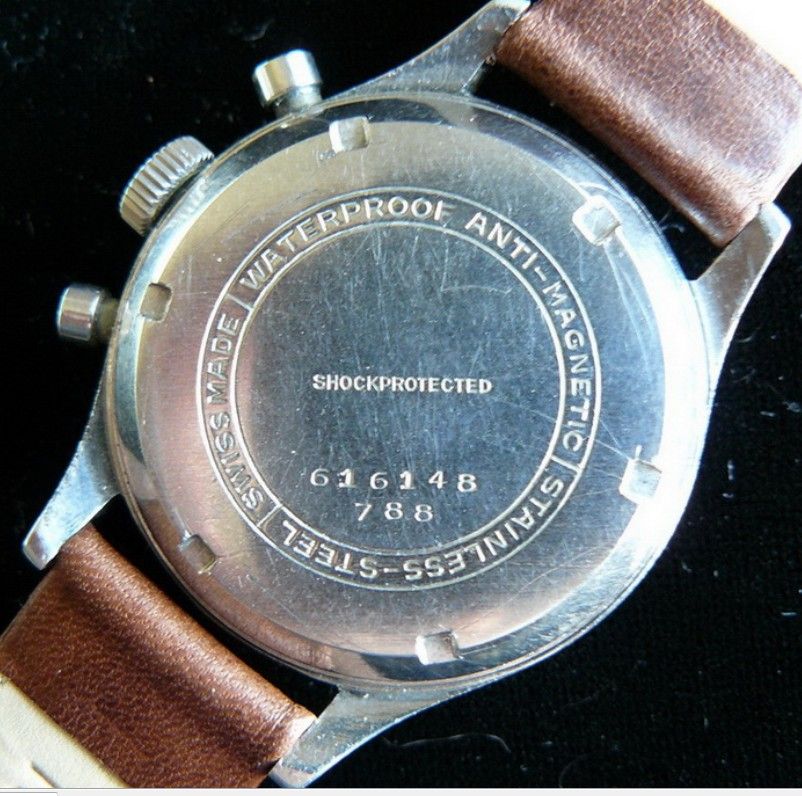 ref 788 "Breitling Clebar", 1945: